Life Sciences Fair Brings NIH-Funded Research to Capitol Hill
By: Jennifer Zeitzer
Wednesday, July 26, 2023
On July 19, FASEB and the Coalition for Life Sciences (CLS) sponsored the Congressional Life Science Fair, an event organized to showcase how the federal investment in medical research supported by the National Institutes of Health (NIH) advances science, improves health, and contributes to economic growth in the United States. More than 100 attendees, including staff from congressional offices and committees, had the opportunity to learn about cutting-edge science through interactive, hands-on experiments. Exhibitors from 15 scientific societies, research institutions, and universities demonstrated a protype of an artificial kidney, the use of c. elegans as animal models for a memory and sleep study, live tardigrades viewable through a microscope, a 3D visual of the coronavirus, blood typing at crime scenes, visual models of various eye diseases, and research highlighting the differences in embryo reproduction in younger versus older women.
FASEB's display featured the variety of data management and sharing
resources
available for researchers through the
DataWorks! Help Desk
and
data salons
. Information was also shared about the
DataWorks! Prize
, which is supported by funding from NIH. Entries for the 2023 Prize are due by August 15 and can be
submitted online
. In addition to the DataWorks! program, three FASEB member societies – the American Society for Biochemistry and Molecular Biology, American Society of Human Genetics, and Genetics Society of America – were also featured at the fair.
The Life Sciences Fair returned to Capitol Hill for the first time since 2019 following cancellations and disruptions due to the COVID pandemic. Pictures from the event are available on
Twitter
. FASEB
thanks
all of the participating organizations for their help in making the Life Science Fair such a success.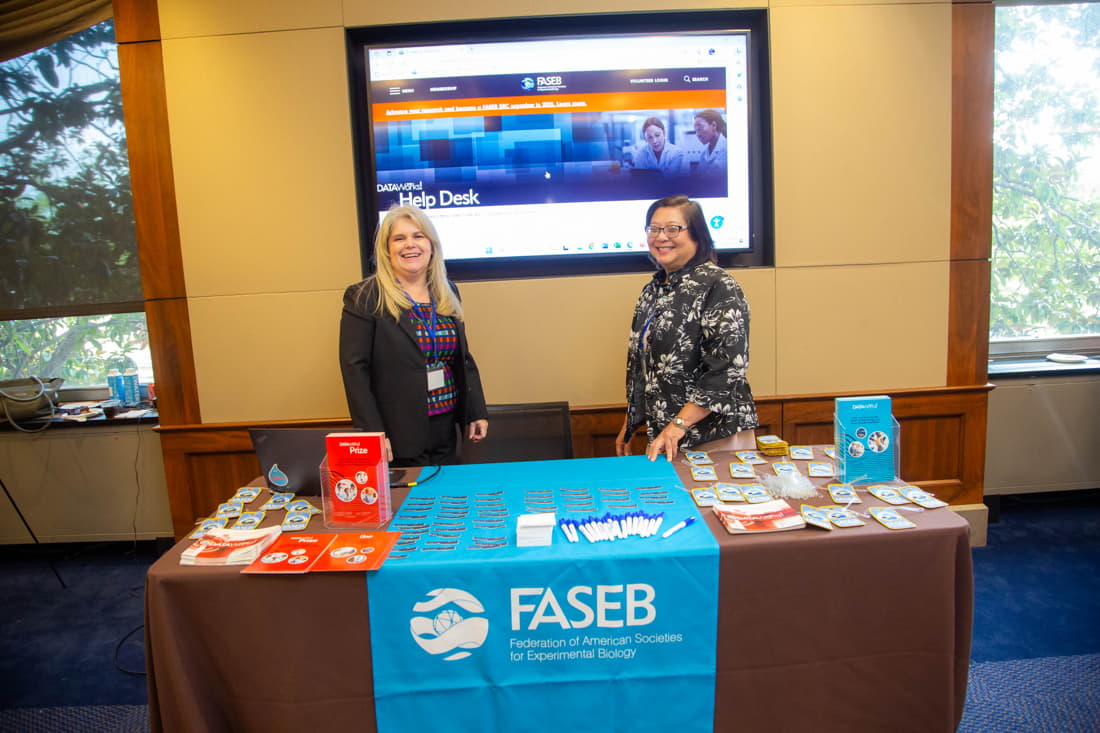 Jennifer Zeitzer and Ellen Kuo from FASEB promoted the DataWorks! Help Desk and other data management and sharing resources at the Congressional Life Sciences Fair on Capitol Hill on July 19, 2023.
Photo Credit: Joe Shymanski.