Ralph A. Bradshaw Named FASEB BioAdvances Editor-in-Chief
Tuesday, June 4, 2019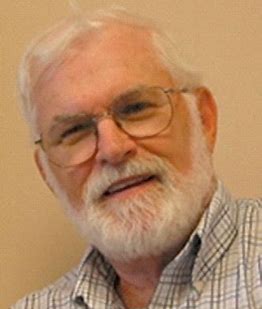 FASEB has named Ralph A. Bradshaw, PhD, as Editor-in-Chief of FASEB BioAdvances. The new peer-reviewed, open access journal launched in 2018 and is published by John Wiley & Sons, Inc.

Bradshaw is professor emeritus of physiology and biophysics at the University of California, Irvine, and served as FASEB president in 1995-96. He succeeds Jasna Markovac, PhD, who was the Founding Editor of FASEB BioAdvances since early last year; she will continue to serve the journal as an Associate Editor.

"We are incredibly fortunate that a scientist of Bradshaw's stature will take the reins of this new publication," said FASEB president James M. Musser, MD, PhD. "His research on the structure and function of proteins is internationally known and very highly regarded. Bradshaw also has provided outstanding service to many scientific societies and journals, making him the right person, at the right time, for FASEB BioAdvances," Musser said.
Bradshaw has served on the boards of more than 20 journals. He was the founding editor-in-chief of Molecular and Cellular Proteomics; associate editor of the Journal of Biological Chemistry; and founding associate editor of Protein Science. His distinguished research career has focused on polypeptide growth factors and their receptors.

"The Federation, with its 100 year history and 29 member societies, represents one of the most important alliances in the biological sciences, and having the opportunity to further shape a new journal with its imprimatur is both exciting and an honor," Bradshaw said. "The breadth of science that FASEB BioAdvances covers will be a challenge, but one I look forward to with great enthusiasm."

FASEB BioAdvances publishes original, multi- and interdisciplinary life science and biomedical research. For more information, visit www.fasebbioadvances.org. To submit a manuscript, visit https://fasebbioadvances.msubmit.net/