LEAD Reverse Mentoring Pairs
Logeswari Ponnusamy and Melissa Kacena
Logeswari Ponnusamy, DMV, Mentor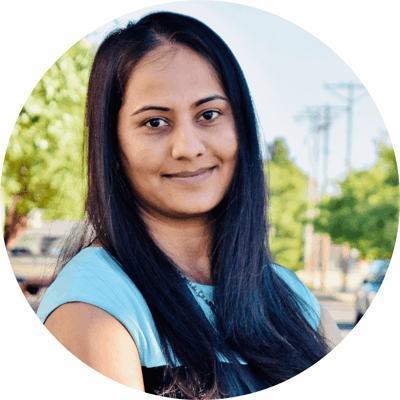 Ponnusamy is the principal scientist at Zoetis, a global veterinary pharmaceutical company in Michigan. A veterinarian and board-certified industry toxicologist, she is currently leading the Toxicology group within Zoetis. Ponnusamy develops regulatory strategies for human food toxicology and user safety programs and performs toxicology assessments for drug substances, excipients, residual solvents, and impurities.
Why is mentoring important to you?
Ponnusamy: Everyone could benefit from learning from an experienced individual, irrespective of their age, professional, or cultural differences. My personal and professional journeys have been enriched by several mentors at different times. Those learnings have helped me to shape who I am today, and I enjoy sharing the same with others.
What do you seek to gain as a reverse mentor?
Ponnusamy: As a long-term participant in mentoring programs, I value the importance of two-way mentoring in developing oneself. I have learned throughout the last eight years of my career that key learning comes from unexpected places. A couple of key interpersonal navigation skills I learned from younger/inexperienced colleagues changed my perception of one-way hierarchical mentoring. My goal as a young professional mentor in this program is to share DEAI insights and cultural perspectives that can be personalized for the reverse mentee's DEAI goals while learning the same from an experienced mentee.
Logeswari Ponnusamy is a member of Society of Toxicology, a FASEB member society.
Melissa Kacena, PhD, Mentee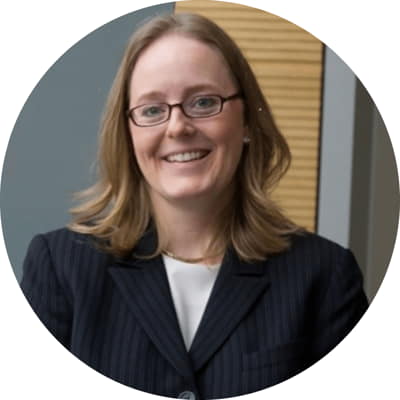 Kacena is vice chair for research and professor in the Department of Orthopedic Surgery at Indiana University School of Medicine. Her overall research goal is to improve musculoskeletal health through the understanding of the interaction of the bone and hematopoietic systems. Her current studies are focused on improving the treatment of metabolic bone disease, hematopoietic disorders, and fracture healing in the context of spaceflight, aging, and type 2 diabetes. Kacena's laboratory has been consistently funded by the National Institute for Health, the Department of Defense, the U.S. Army, the Veteran's Affairs, and several foundations since 2007. In 2017, the American Society for Bone and Mineral Research recognized Kacena's noteworthy contributions to the bone and mineral field by presenting her with the esteemed Fuller Albright Award. Kacena is also a dedicated teacher, mentoring more than 130 students since 2007, of which most of them have pursued and excelled in medical, academia, and industry careers.
Why is mentoring important to you?
Kacena: We can always improve ourselves and help others to improve; mentoring or being mentored is a great way to work toward this important objective. Plus, it can be fun and have the added benefit of getting to know others better.
What do you seek to gain as a reverse mentee?
Kacena: As a reverse mentee, I hope to learn from a new and interesting perspective and that I can take what I learn and apply it to my current position and future opportunities. I have already suggested we consider reverse mentorship in other groups based on my short but informative experiences to date.
Melissa Kacena is a member of American Society for Bone and Mineral Research, a FASEB member society.