Howard Garrison Advocacy Fellowship
Build Your Advocacy Skills
It is increasingly important for scientists to engage directly with elected representatives, policymakers, and the broader public. Skills development in this area is rarely included in graduate school curricula and is unlike most scientific communication.
The Howard Garrison Advocacy Fellowship provides researchers at all career stages exceptional instruction and experience in advocacy, science policy, science communications, leadership development, and career exploration.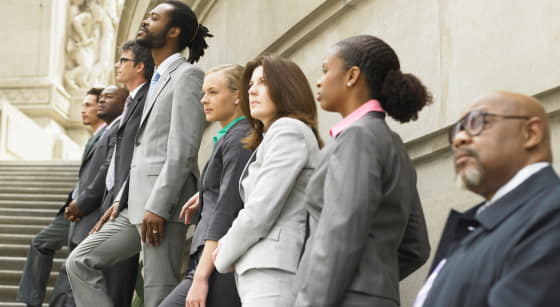 About the Fellowship
The Howard Garrison Advocacy Fellowship is a 10-month cohort experience that provides instruction in advocacy, science policy, science communications, leadership development, and career exploration outside academia.
The program is comprised of three core learning and professional development experiences:
Science Policy and Advocacy Course. FASEB's Introductory Science Policy course—approximately 20 hours over five weeks— provides an overview of key players in policy and legislative development and uses case studies and stepwise assignments to assess comprehension of course information.
Communications and Advocacy Training. Participation in FASEB's annual Capitol Hill Day to meet with members of the House and Senate and/or their staff. Support and coaching to communicate with elected officials in Washington, D.C., and in home districts will also be provided in addition to coaching on how to submit an op-ed or letter-to-the-editor to a local or national media outlet.
Leadership and Professional Skills Development. Discussion sessions with Howard Garrison and/or other science policy and advocacy experts, including individuals who have transitioned to careers in policy and advocacy. Opportunity to participate as an observer (nonvoting status) during monthly FASEB Science Policy Committee meetings and in the annual FASEB Science Policy Symposium.
We are dedicated to increasing diversity, equity, accessibility, and inclusivity within the life sciences. As part of this effort, we highly encourage applications from individuals from historically underrepresented groups within the life sciences community.
Applications
Applications are now closed.
Meet the 2023 Howard Garrison Advocacy Fellows

"Public support is essential to research, vital to its creation and to its application. Through science advocacy, you help ensure that we invest in the resources needed for continued progress. Science advocacy is a noble calling. Researchers make the most convincing advocates. Take your passion for science and discovery and share it with others."
Howard Garrison, PhD
FASEB Director of Public Affairs
1993–2018


Program Administration
For inquiries about the Howard Garrison Advocacy Fellowship, email us.