The Polycystic Kidney Disease Conference: Hurdles and Advances in Molecular Mechanisms and Therapies
July 24–29, 2022
Lisbon, Portugal
#PKD22
Launched in 2002, this FASEB Science Research Conference (SRC) focuses on the inherited renal cystic diseases including the autosomal dominant (ADPKD) and recessive (ARPKD) forms of polycystic kidney disease (PKD), the overlapping autosomal dominant polycystic liver diseases (ADPLD), and many syndromic forms of PKD, such as ciliopathies.
Identification of genes mutated in many of these disorders has improved the understanding of their pathophysiology, made the development of orthologous animal models possible, and facilitated the identification of therapeutic targets and the implementation of preclinical and clinical trials.
Now is a particularly propitious time for PKD research: Advances in structural biology and modeling are shedding light into the functions of polycystins, novel human PKD and PLD genes are being identified, and a number of recent studies are revealing insights into cilia-dependent and cilia-independent polycystin functions, namely atypical G-protein-coupled receptor, ion channel, or cellular sensors within signaling networks. In this era of omics, significant progress is being achieved on PKD pathogenesis, particularly in cellular/organelle biology, multivesicular bodies, and metabolic regulation. Experimental models, including kidney organoids, are serving to elucidate underlying mechanisms and screen drugs, and multiple preclinical and clinical trials for PKD are underway, such as PKD re-expression and the emerging field of RNA therapeutics.
Yet, much remains to be learned about the genetic and molecular mechanisms of these diseases. Optimal therapies capable of preventing their development or stopping their progression do not yet exist. Research on PKD is ongoing from the most basic to phase III clinical trials. This disorder truly encompasses all areas from bench to bedside.
The conference focuses on recent advances in the pathogenic mechanisms underlying PKD and PKD-related disorders, and the development of therapies to slow their progression. It brings together basic scientists, clinical researchers and investigators, early-stage investigators, trainees, funding agencies, and medical science liaisons from pharmaceutical companies who will share and promote cross-disciplinary discussions and collaboration.
The participants' wide range of disciplines include nephrology, gastroenterology, cell biology, genetics, physiology, biochemistry and structural biology, developmental biology, molecular medicine, pharmacology, and health sciences.
Have questions about the conference? Email us at
src@faseb.org
.
Program
Conference sessions will present the latest research and foster discussion on:
Genetic and cystogenic mechanisms in PKD and PLD
PKD proteins : structures, complexes, and functions
Cell biology of PKD proteins: cell metabolism to cilia
PKD cystogenic signaling pathways
Inflammation and fibrosis in PKD
PKD/PLD models, screening, and mechanisms
New therapeutic approaches and targets
Clinical trials update: diagnosis, biomarkers, treatment and outcomes
View the preliminary agenda.
Keynote Lecture
Masayuki Yamamoto, PhD, Tohoku University
Organizers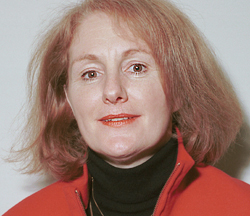 Marie Trudel, PhD
Director, Molecular Genetics and Development Research Unit, IRCM—Institut de Recherches Cliniques de Montréal, Canada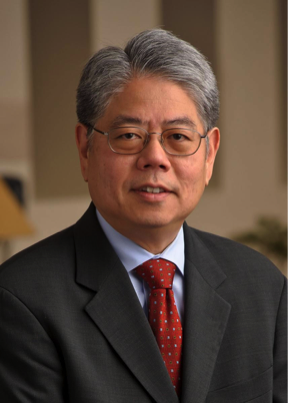 Peter Igarashi, MD
Nesbitt Chair and Head, Department of Medicine, University of Minnesota Medical School, Minneapolis
Poster boards are 4.92 feet wide (1.5m) and 3.93 feet in height (1.2m).
Early registration is available until June 23, 2022
Attendees: $1239 + VAT
Students: $1089 + VAT
Invited Speakers: $1239 + VAT

Regular registration fees start on June 24, 2022
Attendees: $1389 + VAT
Students: $1239 + VAT
Invited Speakers: $1239 + VAT

Reimbursement allocations are up to the organizers of each conference and depend on external funding availability, and therefore are not guaranteed. If you would like to be considered for partial reimbursement, please complete
this form
. If you are selected to receive any reimbursements for your registration and/or travel, you will be contacted via email with further instructions. Please note that this process will take several weeks after the conference occurs. We appreciate your patience and understanding as we work through this process.
€150/night (single room) €160/night (double). The discounted room rate cutoff date is June 24, 2022. Rates include VAT (currently at 6%) and service charges, but do not include city tax (€2,00 per person, per night. Maximum seven nights).
The registration fee does not include lodging. Please book your lodging
online here
.
Roomshare/Rideshare Information
To request a roomshare or rideshare with other participants click
here
. Please note that participation is completely voluntary and the responsibility of the individual. FASEB will not be matching or assigning roommates or rides. FASEB is not responsible for any liability or financial obligation that may arise from voluntary matching made using these options.
The airport provides information on ground transportation options
here
. The average cost of a taxi from this airport to the conference location is approx. €10.
Lodging reservations should only be made using the options above. Any solicitation by third-party lodging companies is not endorsed by FASEB.
Great rates: Enjoy specially negotiated rates which may also be honored for extended stays based on availability.
Be in the center of activity: Enjoy quick and easy access to all conference functions and networking opportunities.
Additional protection: FASEB may be able to assist you with any issues that arise with the hotel.

Email Sign Up