The Ion Channel Regulation Conference
August 14–19, 2022
Nova Scotia, Canada
#ICRSRC22
Summary
August 14-19, 2022
This FASEB Science Research Conference (SRC) focuses on the intrinsic molecular functions of ion channel proteins and the essential roles of ion channel-associated regulatory proteins in controlling channel biophysical properties, subcellular localization, trafficking, and downstream signaling.
The conference brings together academic investigators and partners in clinical, industrial, and governmental organizations to cover a range of topics from fundamental biology to translational applications.
Have questions about the conference? Email us at
src@faseb.org
.
Program
Conference sessions will present the latest research and foster discussion on:
Structure-function relationship of ion channels
Molecular modeling of ion channels
Proteomics and post-translational modifications of ion channels
Molecular tools in studying ion channels
Organelle channels and transporters
Dynamics in membrane organization and ion channel trafficking
Ion channels in disease
Ion channels as therapeutic targets
Interrogating membrane dynamics and channel distribution
The conference covers nine sessions with eight selected abstract presentations and a "Meet the Experts" roundtable discussion with scientists from academia, industry, and government.
View the
current agenda
.
Keynote Lecture
Stephen C. Cannon, MD, PhD, UCLA will deliver the keynote speech "Understanding Periodic Paralysis – New Vistas for Disease Modification in a Channelopathy".


Organizers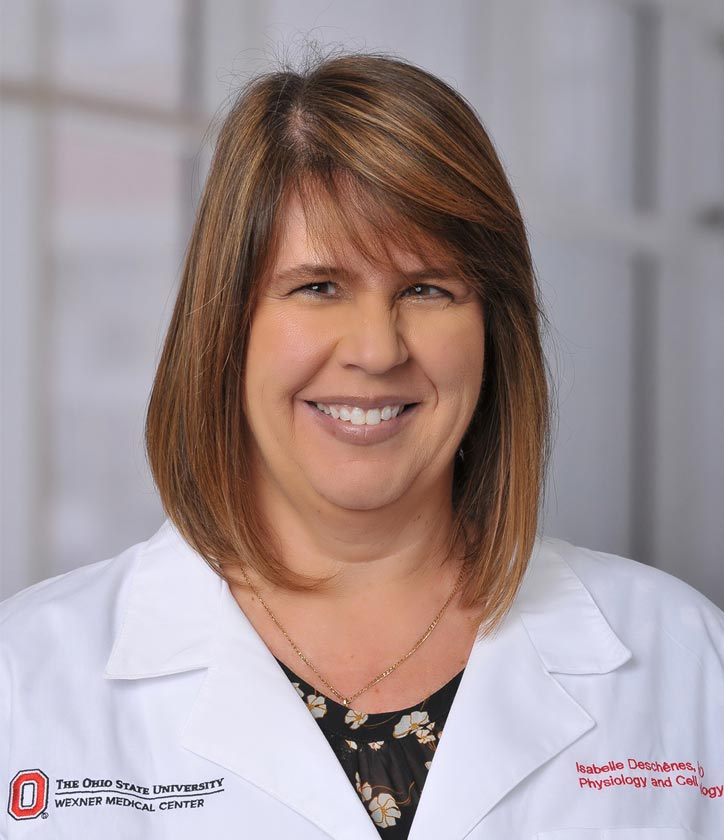 Isabelle Deschenes, PhD
Professor and Department Chair, The Ohio State University, Columbus

Gea-Ny Tseng, PhD
Professor, Virginia Commonwealth University, Richmond, VA
For in-person posters used during the poster session, the Poster board size is 4 feet tall (122 cm) and 8 feet wide (243 cm) so the size of the poster itself needs to be less than that. More instructions will be provided in an email one week prior to the event.
Early registration is available until July 14, 2022
Attendees: $1279
Students: $1129
Invited Speakers: $1279

Regular registration fees start on July 15, 2022
Attendees: $1429
Students: $1279
Invited Speakers: $1279

Reimbursement allocations are up to the organizers of each conference and depend on external funding availability, and therefore are not guaranteed. If you would like to be considered for partial reimbursement, please complete
this form
. If you are selected to receive any reimbursements for your registration and/or travel, you will be contacted via email with further instructions. Please note that this process will take several weeks after the conference occurs. We appreciate your patience and understanding as we work through this process.
Single/double $170 CAD/night (exclusive of taxes/fees). The cutoff date is
July 22, 2022
. The conference registration fee does not include lodging. Please book your lodging through either option below:
Online
or by phone at 1(800) 565-5075 - Choose "GROUP ID 2708" for the discounted rate either online or on the phone.
Lodging reservations should only be made using the options above. Any solicitation by third-party lodging companies is not endorsed by FASEB.
The airport provides information on ground transportation options
here
.
To request a rideshare with other participants
click here
. Please note that participation is completely voluntary and the responsibility of the individual. FASEB will not be matching or assigning rides. FASEB is not responsible for any liability or financial obligation that may arise from voluntary matching made using rideshare options.
Great rates: Enjoy specially negotiated rates which may also be honored for extended stays based on availability.
Be in the center of activity: Enjoy quick and easy access to all conference functions and networking opportunities.
Additional protection: FASEB may be able to assist you with any issues that arise with the hotel.

For those traveling to Canada, there are specific travel requirements that must be followed and adhered to. These topics inlcude vaccination information, items needed at the border, testing, and ArriveCan. Travellers should visit
this page
for pertinent information.
Students and postdocs are encouraged to join us, and we are happy to announce that there will be travel awards and poster awards for students and postdocs, $500 each, to be presented at the conference.
Email Sign Up
Research reported in this publication was supported by the National Institute Of Neurological Disorders And Stroke of the National Institutes of Health under Award Number R13NS122288. The content is solely the responsibility of the authors and does not necessarily represent the official views of the National Institutes of Health.