The 6th International Conference on Retinoids
The annual conference on retinoids first convened in 1982. It is the longest-running conference in the FASEB Science Research Conference (SRC) series. In 2014, it joined with the 2nd International Retinoid Conference and has continued as a FASEB SRC. It remains the most important meeting for scientists exploring the physiological roles and metabolism of retinoids and vitamin A in health and disease.

This year's conference topics encompass regulatory roles of retinoids in embryonic development and postnatal life, including roles in visual processes, immunity, wound repair and barrier functions, regulation of metabolism, stem cell dormancy, regeneration, and aging. Preclinical and clinical studies focus on retinoid-based cancer therapeutics, chemotherapy, and cancer immunology, and on retinoids used in the treatment of infections and skin disorders. Other therapeutic applications of retinoids topics include retinoid treatments of metabolic and visual disorders, aging, and chronic disorders.

The conference brings together basic and clinical scientists that have an interest in retinoid research. It aims to stimulate timely scientific exchange and collaborations in fundamental research and clinical use of retinoids in disease prevention and treatment. The program is designed to foster creativity and innovation and encourages the participation of those who are new to retinoid research. It emphasizes the presentation of new and largely unpublished studies.

Special attention is paid to programs and activities that enhance the participation of and provide training opportunities for underrepresented minority scientists, junior scientists, trainees, and newcomers to the retinoid field. Invited talks by young investigators are interspersed with talks by established investigators. In addition, short talks will be selected primarily from early-stage and junior investigators (assistant professors, postdoctoral fellows, or pre-doctoral students).

To maximize the number of junior investigators given exposure, three sessions include "Capsule Reports": eight, five-minute oral poster presentations. Newcomers and early-stage researchers will take part in poster and abstract evaluation, award selection, and the planning of the next retinoid conference.
Important Dates
Abstract Deadline: April 25, 2022
Early Registration Deadline: May 5, 2022
Cancellation Deadline: May 15, 2022
Housing Deadline: May 20, 2022
Registration Closing Deadline: June 1, 2022
Program
The main themes for this meeting are: 1) Basic mechanisms of retinoid signaling, enzymology, and homeostatic regulation; 2) Emerging research and technology that are advancing the understanding of retinoids in disease; 3) New approaches to diagnose and treat diseases with molecular therapeutics based on retinoids or on agents that target the retinoid pathway.
Conference sessions will present the latest research and foster discussion on:
Session 1: Retinoid Receptors and Retinoid Receptor-mediated Biology
Session 2: Retinoid Metabolism, Homeostasis, and Enzymology
Session 3: Retinoids and Disease I: Immune Disorders and Immunology
Session 4: Molecular Therapeutics I: Retinoid Mechanisms and Novel Targets
Session 5: Retinoids and Disease II: Metabolic Disorders and Carotenoid Signaling/Metabolism
Session 6: Molecular Therapeutics II: Retinoids and Novel Pharmacological Applications
Session 7: Development, Stem Cell, and Regenerative Biology
Session 8: Retinoids and Disease III: Cancer and Related Pathologies
The conference includes keynote speakers and is divided in eight sessions. Each session provides opportunities for six to eight presentations including plenary talks, short talks, talks selected from abstracts, and oral "Capsule Report" presentations.
Special seminars have been developed to address the timely topics of career development; the promotion of equity, diversity, and inclusion; and work-life balance. "Meet the Expert" sessions are structured during breaks and/or lunch to allow trainees and junior faculty to meet experts in the field and receive career and scientific advice.
Organizers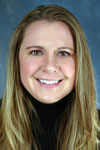 Maureen Kane, PhD
Associate Professor, University of Maryland, Baltimore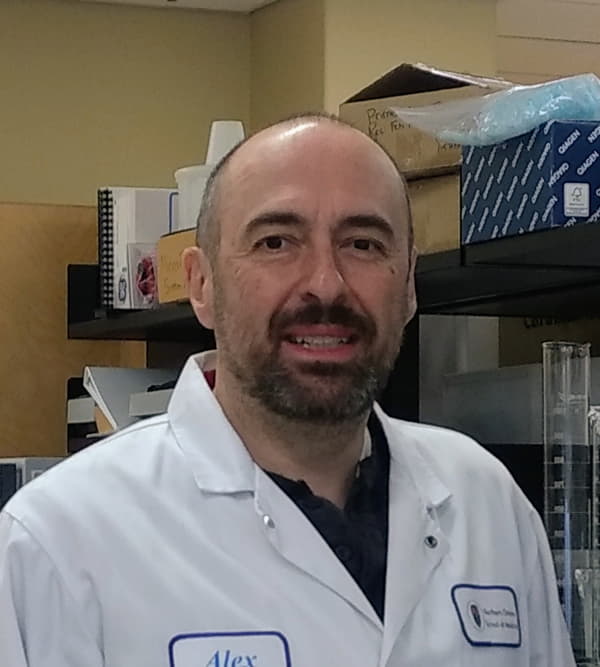 Alexander Moise, PhD
Associate Professor, Northern Ontario School of Medicine, Sudbury, Canada
Early Registration is available until May 5, 2022
Attendees: $1079
Students: $929
Invited Speakers: $1079
Regular registration fees start on May 6, 2022
Attendees: $1229
Students: $1079
Invited Speakers: $1079
$45 per person/per night for single or shared dormitory housing at Ohio University (a 5-minute walk to meeting venue from dorm area marked Living Learning Center). This rate is available until May 20, 2022. Room rates are exclusive of taxes of 20.5%. There are also discounted rates at OH Inn (a 10-minute walk to the meeting venue).

The registration fee does not include lodging. Please book your lodging through either option below:
Online for OU: Reservation link TBD
Online for OH Inn: Reservation link TBD
Lodging reservations should only be made using the options above. Any solicitation by third-party lodging companies is not endorsed by FASEB.
Great rates: Enjoy specially negotiated rates which may also be honored for extended stays based on availability.
Be in the center of activity: Enjoy quick and easy access to all conference functions and networking opportunities.
Additional protection: FASEB may be able to assist you with any issues that arise with the hotel.

The airport provides information on ground transportation options
here
. The average cost of a taxi from this airport to the conference location is approximately $165. An alternative is Gobus which drops off at the campus. A one-way ticket starts at $5. Go to
www.ridegobus.com
for more information.
Email Sign Up